Int'l Health Conference CAHOTECH 2019 showcases latest technology and products for healthcare providers to increase efficiencies and deliver better patient care
The event was held at IIT Chennai from Sept 27-28, 2019
More than 1000 healthcare professionals and delegates attended the annual event. Over two dozen distinguished speakers addressed the audience across two days
India's biggest healthcare technology conference provided a platform for startups for funding, incubation and beta-testing of new health-tech products
Chennai/ September 2019: More than 1000 healthcare professionals, healthcare administrators, thought leaders and innovators attended CAHOTECH 2019, the fourth international healthcare technology conference of Consortium of Accredited Healthcare Organizations (CAHO), in Chennai from September 27-28, 2019.
The two-day annual gathering, that showcased the latest technology and products related to the healthcare sector, was the biggest healthcare technology conference in India. The participants were unanimous that cutting-edge technology remains the key to increase operational efficiency and profitability of healthcare providers and is the driving force behind quality healthcare, helping increase provider capabilities and enabling them to offer better patient care.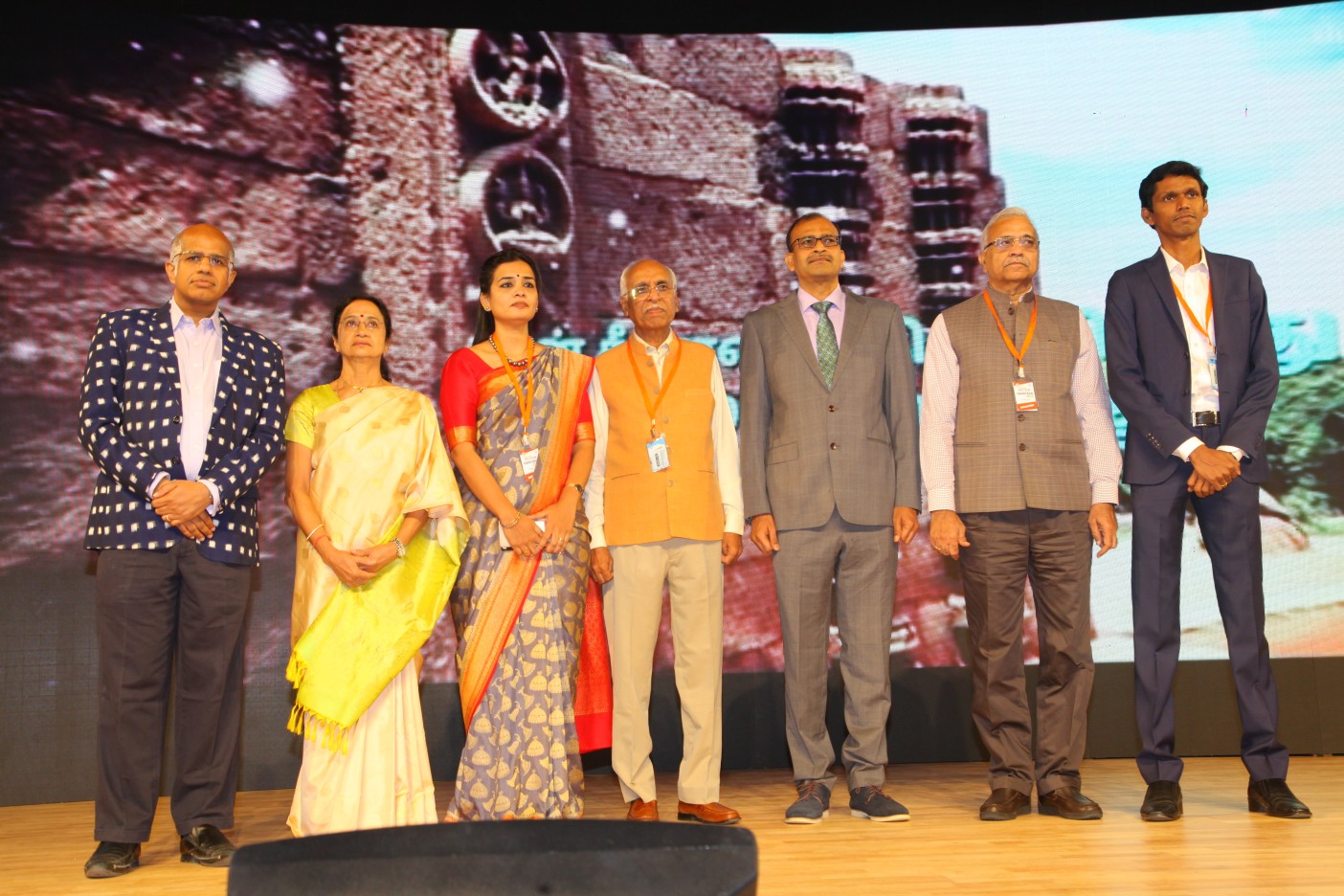 Dr. Vijay Agarwal, President, CAHO "By bringing dozens of healthcare organizations and technology companies under one roof, CAHOTECH 2019 proved to be the biggest and most definitive event of the country that connected healthcare with technology through innovations, investments and best practices. The latest and more evolved technology-based solutions presented over two days will go a long way in empowering hospitals to maximize their efficiencies and profitability. An important aspect of the event was the sharing of experiences and key learnings regarding technological innovations already functional at some hospitals around the country."
Mr.Sameer Mehta, Organizing Chairman, CAHOTECH 2019 "Technology is disrupting healthcare delivery rapidly. CAHOTECH 2019 provided healthcare providers an opportunity to learn about the recent advances and make them ready for futuristic trends in the field of information technology, medical equipment, machinery, processes, etc. The event helped develop a healthy and positive relationship between technology developers, innovators and stakeholders in healthcare delivery. It looked at solutions to make modern healthcare accessible, available and affordable to all."
More than two dozen distinguished speakers addressed the audience across 25 sessions and talks. These included names like Som Mittal (Former President & Chairman, NASSCOM), Dr. Gagandeep Kang (Christian Medical College), Lakshmi Narayanan (Cognizant Technology Solutions), Josh Foulger (Foxconn International Holding), Arun Jain (Founder – Polaris), Dr. Bhaskar Ramamurthi (Director – IIT Madras); Dr. Yoon Kyoung Cho (Ulsan National Institute of Science and Technology), Dr. Hooshmand Palany (ASEAN – Business Advisory Council), Ravindran B (IIT Madras), and Anil Relia (Quality Council of India).
To nurture the startups ecosystem in India, investors and venture capitalists participating in CAHOTECH 2019 invested a total purse of Rs 20 lakhs in various promising startups in the healthcare technology space, based on a keenly contested pitch fest. Many startups were also offered opportunities for incubation, and beta-testing of their new health technology products in alliance with hospitals. Mr. J Adel, Organizing Secretary, CAHOTECH 2019: "The focus of the event was on technological innovations in the areas of process efficiency and optimum utilisation, enhancing clinical and patient care and empowering patients. The aim of the pitchfest was to capture good technology at early stages and empower the innovators to scale up and grow."
Dr. Lallu Joseph, Secretary General, CAHO : CAHOTECH 2019 saw presentations and discussions on different areas of healthcare, analysing real-life case studies and the change in efficiency that technology can bring. It showcased future healthcare technologies for clinicians, hospital managers and administrators, biomedical engineers, scientists, researchers and other stakeholders.
Several workshops and masterclasses were held on topics such as strategic planning of IT infrastructure, cyber-security, point-of-care medical devices, use of technology in medical education and healthcare engineering and maintenance. A separate arm of vendors showcased their latest technology and products. The market for medical technology in India is small, but rapidly expanding. It is nascent and highly fragmented with limited indigenous manufacturing – imports constitute over 75% of the estimated US$2.75 billion market. A transforming medical technology landscape, improving healthcare delivery and financing mechanisms, and changing patient profile are driving growth in the medical technology industry.