GRAND LAUNCH OF JAHANPANAH in Chennai
THE FASTEST GROWING ETHNIC WEAR BRAND OF INDIA
• THE CHENNAI STORE INAUGURATED BY CRICKETR DINESH KARTHIK
• KNOWN FOR SPECIALIZED ETHNIC WEAR WILL EXPAND ITS FOOT PRINTS ACROSS SOUTH INDIA WITH 20 MORE EXCLUSIVE JAHANAPANAH STORES.
• JAHAPANAH IS THE FASTEST GROWING ETHNIC WEAR MENS BRAND OF THE NATION
Chennai, Jan 2020:
Cricketer Dinesh Karthik today inaugurated Jahanpanahs Ethnic wear store in Chennai today. With this, Jahanpanah – The fastest growing Ethnic and Wedding wear brand has thrown its doors open to its first brand store in Chennai. This is the brands 21st store in the south after successful stores launches across Pune, Bangalore, Vijawada & Vaizag.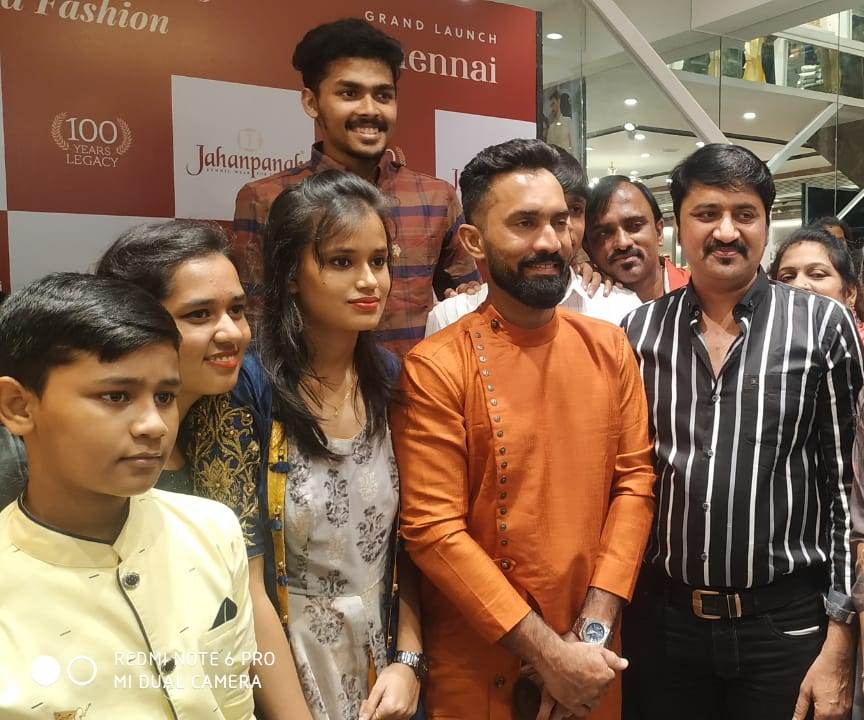 An epitome of regal ethnic wear, Jahanpanah has add another feather to its cap with the opening of this store in Chennai.
Jahanpana has a 125 year legacy of Hyderabad and reflects the cultural echoes of the Nizams through artistic high end designer wear range including fine crafted sherwanis, Indo western Kurta Pyjamas and more to cater various Celebrations wear, Weddings wear or simply Festive wear.
The brand is a popular ethnic brand among celebrities, big wigs and common man. This ethnic collection for men boasts of quality, finesse and Inimitable Designs and has received universal appeal from many key figures and renowned socialites. Jahanpanah's vision of royalty comes from the philosophy of discovery and confidence, abiding by this principle, Jahanpanah offers you the privilege to live like a king with its affordable Regal Ethnic Sherwanis, Kurtas, Jodpuris And Indo-Western Jackets.